Patrick Thorsen–Owner
Pat, a Montana Native, has been in the business of beautifying Bozeman for over 15 years. He is proud to live in the Gallatin Valley for all it has to offer both personally and professionally. Patrick takes pride in his work by creating distinctive landscapes & hardscapes that are built to last. He values the community and understands the importance of giving back annually by supporting various local non-profits and donating his time to trail maintenance. Because of his dedication & passion for his role, Pat works toward a minimal maintenance landscape, while listening to his clients wants & needs. His stonework can be seen throughout the valley and is unparalleled in it's elegance, perfection and design.
Heather Begger–Landscape Designer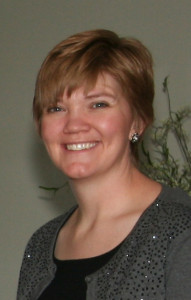 Heather is a Montana native who knows both rural and city life. She has been living in Bozeman for 10 years and loves the blend of the farming community, urban culture, and mountain resorts. This shows in the variety of projects she has designed. The sense of place is very important so that the design fits with the structures and surrounding landscape, and the culture and history of the land. Heather listens to the client's needs and desires, while being very mindful of style and aesthetic appeal. She is very thoughtful of the impacts on the land, providing habitat, affects on stormwater drainage, use of appropriate plants and materials, and ease of maintenance. Heather's degrees are in Environmental Horticulture and Landscape Design from Montana State University as well as Commercial Art from Trident Technical College in South Carolina. She is also a Certified Plant Professional.